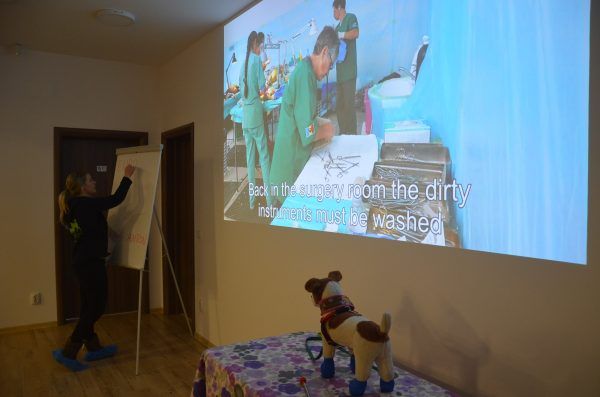 Professional animal trainer Miira Hellsten visits Romania third time and gives a lecture on how to handle behavioral problems with dogs in shelter conditions. Time and place: April 2nd 2017 at 11:00-16:00, Center of Hope.
Examples of issues:
– How to make shelter life less stressful for dogs
– How should we make a newcomer to become friends with other dogs sharing a cage
– How to break up a dog fight
– Visits to see a vet – making it safe and a good experience to the dog
– On the way to flight home – less stressful at the airport
– How to recognise, when the dog is in too much pain and how to deal with it
– Leash walks nicer for dogs and humans
At the lecture we will also divide people in to small groups to discuss about the topics together as well as to create new questions and answers.
SIGN UP for lecture by mail: salla.honkapaa(at)kulkurit.fi
You can also send questions to miira(at)heiluvahanta.fi, beforehands about the topics you would like to be discussed at the seminar.