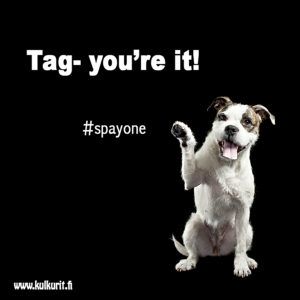 Extensive spay & neuter campaigns hold a primary focus in Rescue Association Hobo Dogs´ work. We want to be in the forefront in improving the situation surrounding stray animal populations by the means of sustainable development. Not only does the spaying of animals solve the problems of overpopulation in the large scale, but it also improves the lives of the individual animals as well.
Immense amounts of puppies are born in Romania every day without a home. Most of these puppies are born in the streets or fields and woods around the rural areas. Litters, with or without the mother are abandoned in masses. The birthrates can be controlled through extensive spaying and neutering, and at the same time these procedures will contribute to the lesser suffering of animals.
The spaying or neutering of one individual dog in Romania costs 30 euros. By spaying one, you can save thousands! This is an amazing act of animal protection. Would you like to make the world a better place for one dog and at the same time prevent thousands of puppies from being born homeless?
#spayone-campaign challenges everyone to take part in building a better tomorrow for homeless animals. Participating is easy- make a donation and challenge all your friends to do the same. You can also join with friends or co-workers, and participate with a team or as a family.
Join the #spayone challenge! Spay one – save thousands!
You can participate by making a donation to Rescue Association Hobo Dogs´ donation account FI73 1029 3000 3566 41 using the reference number 2299. All donations received with this reference will be used in full to spay and neuter animals in Romania. After donating you can challenge your friends to join the campaign by sharing the challenge picture ("Tag, you're it!") on their profile in Facebook or Instagram or tagging them to it on your own profile.
You can also show your support by posting a picture of yourself on social media holding one of the signs below and using the hashtag #spayone.
To show your support to the #spayone-campaign, you can also download a PicBadge to your profile picture from here and publish pictures with #spayone. You can also follow the progress of our spay and neuter campaigns and the #spayone-campaign on the campaigns facebook page here
In case you want more information concerning the #spayone campaign or our spay and neuter projects please don't hesitate to contact Kaisa Kanninen at kaisa.kanninen@kulkurit.fi.
Thank you for your support and welcome aboard to building a better future for homeless animals!